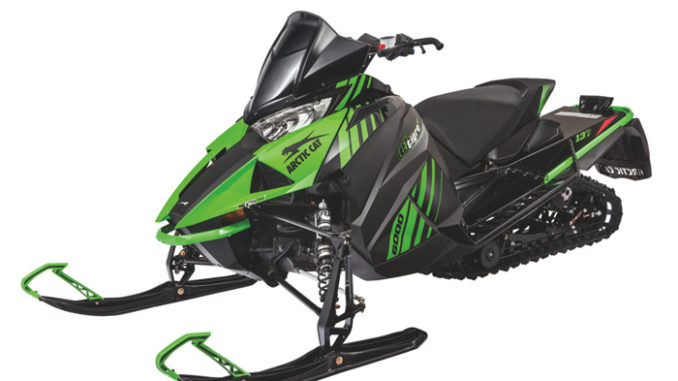 An Arctic Cat snowmobile repair manual, termed Arctic Cat service manual or Arctic Cat workshop manual, is a handbook containing instructions on how to fix or mend a snow-machine so as to return it to its original working condition.
As with all motor vehicles with runners located in the front and caterpillar tracks positioned on the rear for traveling over snow, at some point, maintenance or repair is necessary. And the only way to properly fix, overhaul or service a snowmobile is with an Arctic Cat repair manual.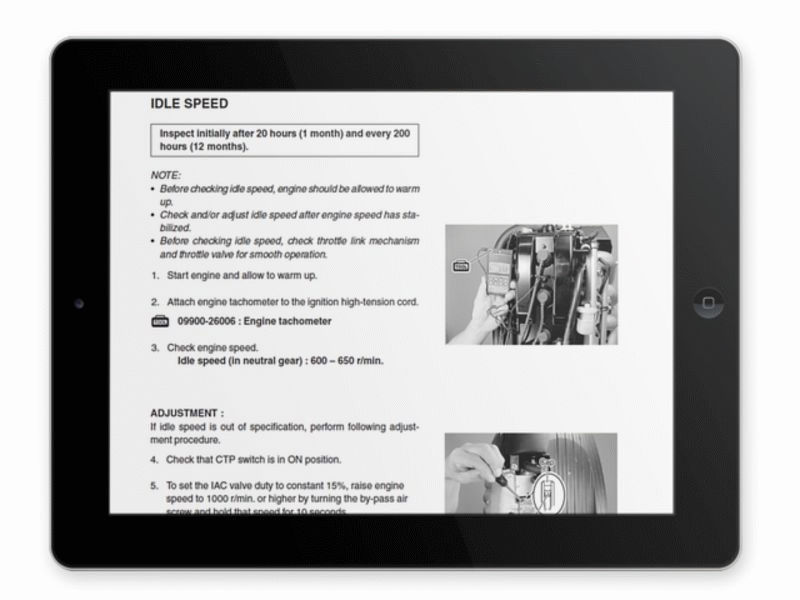 The good part: You can get these repair books on a downloadable PDF format — Instantly! Now, let us elaborate further on the type of repair information you'll find in a repair manual.
What type of repair instructions are in a repair manual?
In short, everything. A repair manual covers every aspect of repair — from changing a fuse to complete engine overhaul. It contains step-by-step repair instructions along with diagrams, pictures and illustrations to help the snowmobile owner complete the repair work successfully.
Here's a list of main chapters and sub chapters often found in an Arctic Cat repair manual (actual topics will differ depending on year and model):
General Information
Suspension Specifications

Preparation For Storage

Drive Clutch/Driven

Clutch-Related Specifications

Drive System Components

Crankshaft Runout

Repair Specifications

Snowmobile Identification

Electrical Specifications

Drive Belt Break-In

Varying Altitude Operation

After Break-In Checkup/Checklist

Recommended Gasoline and Oil

Preparation After Storage

Chain Case Performance Calibrations

Track Specifications

Torque Conversions

Genuine Parts

Arctic Power Valve (APV) System Specifications

Torque Specifications

Engine Specifications

Drive System Specifications

Engine Break-In
Fuel Systems
Individual Components

Oil-Injection Pump

Fuel Pressure Regulator

EFI System

Throttle Body Assembly

Self-Diagnostic System/Codes

Troubleshooting

Electric Oil Pump

Fuel Pump

Self-Diagnostic System/Codes

Gas Tank

Self-Diagnostic System/Codes

Fuel Filter

Throttle Cable
Electrical Systems
Electrical Resistance Tests

Testing Thumb Warmer Element

Fuse

Testing Shift Switch

Starter Relay Solenoid

Brake-light Switch

Ignition System

Testing Oil Level Sensor

Troubleshooting Electric Start

Voltage/Resistance Chart - Air Temperature

Voltage/Resistance Chart - Coolant Temperature

Headlight Dimmer Switch

Testing Handlebar Warmer Elements

Testing Speedometer Sensor

Chassis Control Unit (CCU)/Codes

Ignition Switch

Testing Handlebar Warmer/Thumb Warmer Switch

Testing Servomotor/Potentiometer

Emergency Stop Switch

Starter Motor

Troubleshooting Servomotor

Testing Voltage Regulator

Testing Fuel Gauge Sender

Testing Electric Oil Pump

Ignition Timing

Throttle Position Sensor
Steering and Body
Rear Bumper/Snow-flap

Taillight/Brake-light Assembly

Sway Bar

Seat Assembly

Front Bumper

Steering Post

Ski

Headlight Bulb

Ski Wear Bar

Windshield/Console/ Headlight

Adjusting Headlight Aim

Ski Alignment

Spindle

Steering Tie Rod

Steering Post

Steering Post

A-Arms

Ski Shock Absorber
Engine
Cooling System Schematic

Recoil Starter

Water Pump

Engine Servicing

Troubleshooting Engine

Engine-Related Items

Arctic Power Valve (APV) System

Engine Servicing

Liquid Cooling System

Engine Removing/Installing

Water Pump

Assembly Schematic

Exhaust Controlled Timing (ECT) System

Water Pump

Assembly Schematic

Assembly Schematic

Engine Removing/Installing

Engine Servicing

Pressure Testing Engine

Engine Removing/Installing
Drive Train/Track/Brake Systems
Driven Clutch

Troubleshooting Track

Track Tension

Drive Belt

Brake Lever/Master Cylinder Assembly

Track Alignment

Drive Clutch

Troubleshooting Hydraulic Brake System

Drive Clutch/Driven Clutch

Drive Train

Troubleshooting Drive Clutch/Driven Clutch

Brake System

Drive Sprockets
Suspension
Suspension Setup Basics

Servicing Suspension

Air Shocks

Servicing IFP Shock
An Arctic Cat snowmobile repair manual guides the user through the repair process. It begins with part inspection procedures, followed by how to remove the part. Next, the manual outlines disassembly, cleaning, reassembly and reinstallation.
In some instances, especially in regards to electrical parts, the manual identifies how the mechanic should go about bench testing a part.
What does a Arctic Cat repair manual look like?
It look exactly like a book you'd obtain in a book store. As previously mentioned, Arctic Cat repair manuals are in PDF format (Portable Document Format). It's a file format that contains text, graphics and images that look identical to a printed repair manual you'd buy from the dealership, Amazon or parts store.
What's great about a downloadable Arctic Cat repair manual is you can download it instantly. That means you get the information you need to fix your sled now. So what are you waiting for, download your copy now! You won't be disappointed.