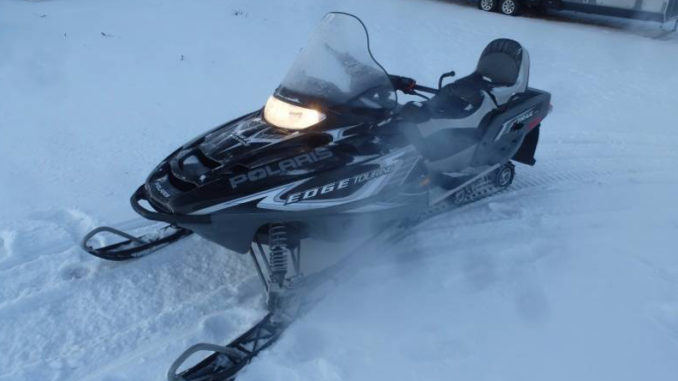 This digital transmitted handbook of instructions describes service, maintenance and repair instructions for 2001, 2002, 2003, 2004, 2005 Trail Touring, Sport Touring 340 Touring, 340 Edge Touring, 550 Trail Touring, 550 Trail Touring Deluxe,

 

600 Edge Touring, 800 Edge Touring, 500 WideTrak LX, 600 Classic Touring, 700 Classic Touring and 800 Classic Touring sled models (see complete list below).
Owners of Polaris Touring snowmobiles find it quite enjoyable and fun to ride — until it develops a fault and needs repairs. Not knowing where to start or what to do to get your Polaris Snowmobile purring like a kitten again can get frustrating. With a thorough guide or manual guiding you along the way, repairing it becomes a walk in the park.
There are different types of Polaris manuals, 3 to be exact — The Factory Service Manual, The Repair Manual, and the Owner's Manual. These manuals are like handbooks with instructions that show you how to fix your snowmobile.
This is a guide to understanding what to expect in each of these manuals and how to use them.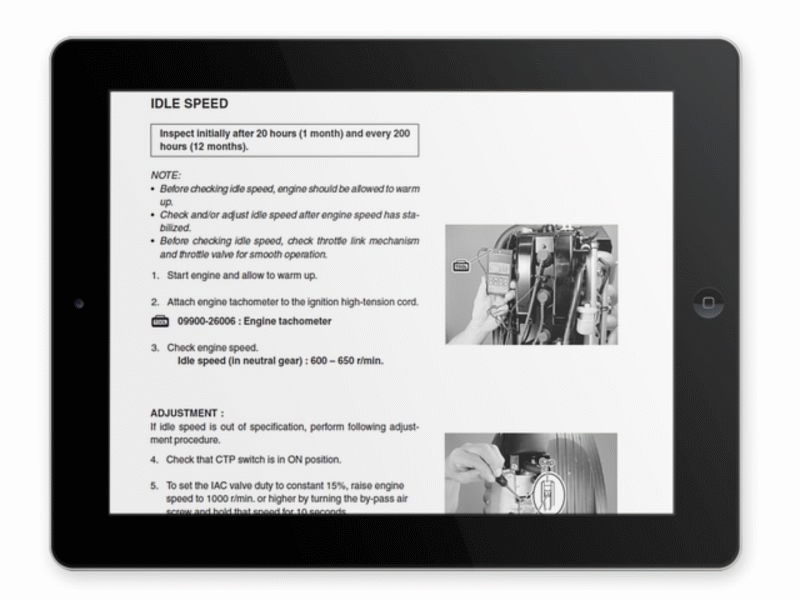 Polaris Repair Manual
A snowmobile repair manual is the most specific type of snowmobile manual. It contains the instructions for learning how to fix vehicles with caterpillar tracks at the back and runners in front. These manuals are usually crafted for snowmobile owners that like to get their hands dirty with some DIY repair jobs.
They are usually quite detailed because they expect that anyone reading the instructions may not have adequate experience fixing a snowmobile themselves. The instructions are relatively easy to follow and touch every area of the intended vehicle to be repaired. Some of the aspects of repair that the repair manual addresses include basic maintenance, complete overhaul, assembly and reassembling, advanced troubleshooting, wiring, etc.
Polaris Factory Service Manual
The Factory Service Manual (FSM) is usually the official manual created by the snowmobile manufacturers. They have the details of how to repair, maintain, and service their snow vehicles. This manual wasn't always available for the public; technicians and authorized mechanic shops were the ones who had these manuals. This was done to allow only the manufacturers of the snowmobile to repair their products.
This is no longer the case; owners now have access to this manual. The FSM contains instructions on repair challenges such as maintenance, engine servicing, fuel system, body and steering, suspension and brake, electrical, troubleshooting, and many others.
Polaris Owner's Manual
This is the least complicated type of snowmobile repair manual. It is a simple book of instructions that comes with a snowmobile when you buy it. You can think of it as a user guide or instruction manual.
It contains instructions on how to assemble, install, setup, service, operate, program, or troubleshoot your snowmobile. You may also find other bits of information, such as additional technical information, warranty information, etc.
Summary
A Snowmobile manual comes in handy when you run out of ideas on how to fix your snow vehicle. These manuals are downloadable resources you can find online and download to your computer, tablet, or smartphone in .pdf format.
The repair manual is quite detailed and excellent for DIY fellas. On the other hand, the FSM is just a guide that expects that you already have some technical experience with repairing snowmobiles, and you know what you're doing. The Owner's manual is a list of instructions you get that shows you the basics of operating your snowmobile. 
If you ever get stuck with a faulty snowmobile, one of these guides will help you to get it back on the trail.
Downloadable Repair Manuals
| | | |
| --- | --- | --- |
| 2001 Indy Wide Trak LX | 2001 Indy 340 Touring | 2001 Indy Sport Touring/ES |
| 2001 Indy 500 Classic Touring | 2001 Indy 600 Classic Touring | 2001 340 Touring |
| 2002 340 Sport Touring | 2002 340 Sport Touring | 2002 Widetrak LX |
| 2002 Indy 500 Classic Touring | 2002 Indy 600 Classic Touring | 2003 Two Up / Touring |
| 2003 Widetrak LX | 2003 340 Touring | 2003 Trail Touring |
| 2003 Sport Touring | 2003 500 Classic Touring | 2003 600 Classic Touring |
| 2003 700 Classic Touring | 2003 800 Classic Touring | 2004 340 Touring |
| 2004 Trail Touring | 2004 Sport Touring | 2004 600 Classic Touring |
| 2004 700 Classic Touring | 2004 800 Classic Touring | 2004 Widetrak LX |
| 2005 Edge Touring | 2005 Trail Touring | 2005 Trail Touring Deluxe |
| 2005 600 Edge Touring | 2005 800 Edge Touring | 2005 Widetrak LX |