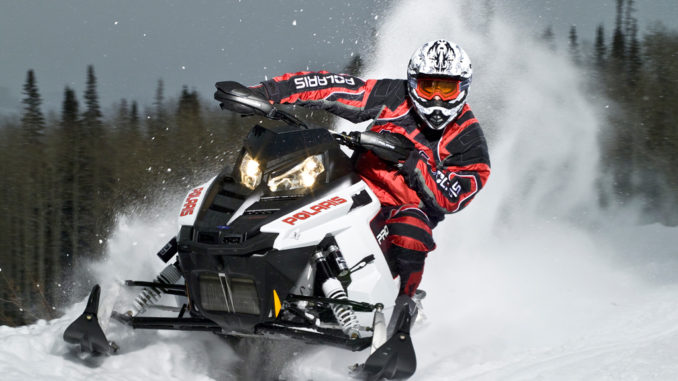 A downloadable Polaris snowmobile repair manual is a digitally delivered book of instructions that details the process of fixing or mending a motor vehicle with caterpillar tracks on the rear and steerable skis on the front.
These handbooks are in PDF (portable document format) and electronically delivered via Internet. A download Polaris snowmobile repair manual can be transmitted to a computer, tablet or smart phone in seconds. And their visual appearance is identical to that of a repair manual you'd obtain in a store.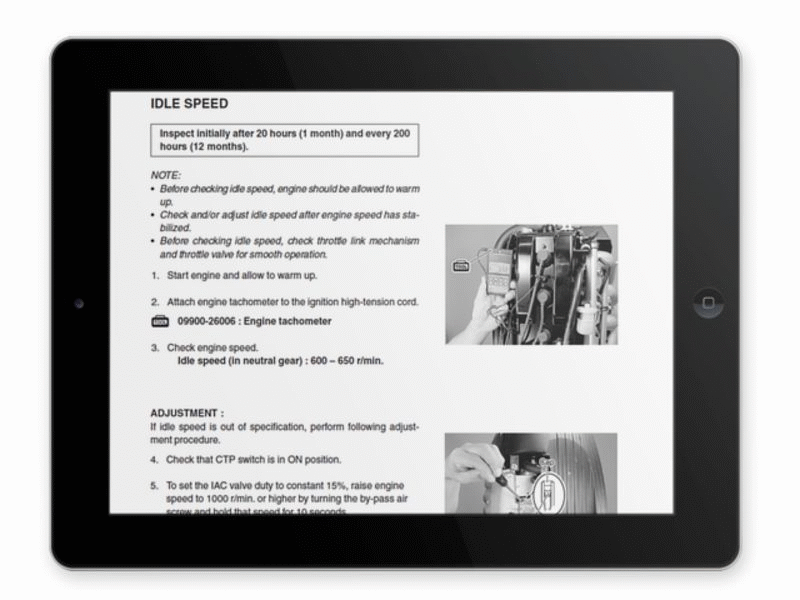 Polaris snowmobile repair manuals, also referred to as an online factory service manual or workshop manual, cover every aspect of maintenance, repair and overhaul of the entire snow-mobile. Here's a small list of chapters and subchapters typically found in a Polaris snowmobile manual (topics my vary depending on year and model):
General Information
Snowmobile Model Specifications

Snowmobile Number Designations

Vehicle Identification Number (VIN)

Publication Part Numbers

Engine Data Formulas

Torque Conversion

General Reference

Service Precautions
Maintenance
Periodic Maintenance

Maintenance Products

Troubleshooting

Engine Oils And Lubricants

Belt Deflection Inspection

Deflection Adjustment

Engine Isolator Limiter Setting

Drive / Driven Clutches

Engine Maintenance

Exhaust Valve Cleaning

Surge Tank

Recommended Coolant

Cooling System Bleeding

Oil Pump Adjustment

Oil Pump Bleeding

Fuel / Intake System

Fuel Sediment Trap

Fuel Filter

Oil Filter

Fuel Tank Vent System

Air Intake Box / Pre-Filters

Chassis Lubrication

Rear Suspension

Driveshaft Bearing

Throttle Cable

Choke And Choke Cable

Chain Case Oil Level Check

Brake System Maintenance

Throttle And Choke Cable Adjustments

Throttle Lever Free Play

Choke Adjustment

Steering / Suspension Maintenance

Handlebars

Rider Select Steering U-Joint

Ski / Ski Skag Fasteners

Track Tension

Track Alignment

Electrical Systems

Off-Season Storage
Final Drive And Brakes
Gear Ration Speed Charts

Drive Gears And Chains

Chaincase

Drive Train

Brake System

Brake Disc Replacement

Brake Pad Replacement

Caliper Assembly

Caliper Replacement

Brake Light Switch Replacement

Caliper Removal

Rake Line Replacement

Master Cylinder / Lever Service

Brake Fluid Replacement & Bleeding
Steering And Suspension
Overview / Specifications

Front Suspension Assembly Illustrations

Adjustment Procedures

Disassembly And Assembly

Rear Suspension Assembly Illustrations

Rear Suspension Operation

Rear Suspension Adjustments

Rail Sliders

Rear Suspension Remval And Installation
Shocks
Special Tools

Valve Shims

Specifications

Optional Shock Settings

Shock Removal
Shock Assembly / Disassembly

Shock Maintenance
Chassis
Chassis Components

Seat Assemblies

Decals

Hood Assemblies

Hood Plastic Repair

Front Bumper Assembly

Console Assembly

Fenders And Side Panels

Removable Seat Assembly

Seat Cover Replacement
Wiring Diagrams
Battery And Electrical System Diagrams

Starter Motor Diagrams

Flex Drive Assembly Diagrams

Wire Harness Diagrams
Fuel Systems
Service Warnings And Precautions

Carburetor Fuel Systems

Electronic Fuel Injection Systems (EFI)

Mikuni Carburetors

Fuel Pump

Carburetor Service

Fuel Injection Service

Carburetor Adjustment

Cleanfire Fuel Injection

Diagnostic Trouble codes

Chassis Relay

Vehicle Speed Sensor

Throttle / Ignition Kill System

Temperature / Air Pressure Sensor

Exhaust Valve Solenoid

Regulator / Rectifier

Chassis Power Capacitor

Knock Sensor

Engine Coolant Temperature Sensor

Fuel Rail Bleeding / Pressure Testing

Fuel Injectors

Fuel Tank Pressure Test
Digital Wrench Diagnostic Software
Engine And Cooling Systems
Engine Specifications

Engine Rebuild / Overhaul

Engine Part Repair

Fastener Torque Guide

Engine Service Specifications

Component Torque Sequences

Engine Inspections

Cylinder Head Inspection

Cylinder Measurement

Crankshaft Runout Inspecdtion

Piston Inspection

Piston Ring Installed Gap

Reed Valve Inspection

Bearing Fit

Main Bearing

Connecting Rod Lower Bearing

Piston Needle Bearing

Crankshaft Index

Checking Crankshaft Index

Cylinder Honing

Honing Procedure

Cleaning The Cylinder After Honing

Crankshaft Turning

Engine Overhaul

Recoil Assembly

Exhaust Valve Maintenance

Exhaust Valve Disassembly / Assembly

Optional Exhaust Valve Springs

Engine Mounting Systems

Engine Component Assemblies

Cooling Systems

Exhaust Systems
PVT System
PVT System

General Information

PVT System Adjustments

Drive Clutch

Driven Clutch
Electrical Systems
Specifications

Spark Plugs

Charging System

Ignition Timing

Conventional Battery

Battery Preparation

Battery Testing

Testing Procedures

Open Circuit Voltage Test

Load Test

Specific Gravity Test

Timing Procedures

Timing Procedures Carbureted Engines

Timing Procedures EFI Engines

Timing Procedures CFI Engines

Ignition Timing Chart

Throttle Position Sensor (TPS)

TPS Test Tool Setup

TPS Adjustment

TPS Idle Speed Adjustment

Throttle Plate Synchronization

Electric Start

System Schematics

Starter Motor

Flex Drive Assembly

Startor Specifications

Ignition Coil Packs

Exhaust Valve Solenoid

Knock Sensor

Coolant Temperature Sensor

Oil Level Sender

Detonation Control (DET)

Variable Exhaust System (VES)

Diagnostic Plugs

Electronic Reverse
Every Polaris snowmobile service manual is model and year specific. These are the only repair manuals you should be using to service, maintain or repair your snow vehicle. The manuals were primarily developed for certified Polaris master service dealer technicians, but can be used by backyard mechanics.
Some of the repair procedures outlined in these Polaris snowmobile repair manuals require sound knowledge of mechanical theory. If you do not possess this knowledge, we recommend a certified repairman to fix the snowmobile. Moreover, some repair procedures require special tools and those tools should be obtained before starting the work.
These Polaris snowmobile repair manuals contain a wealth of pictures, diagrams, schematics and illustrations to guide the mechanic though the repair process. They also contain easy-to-understand, step-by-step repair procedures. That includes part removal, part disassembly, part cleaning, part assembly and part installation.